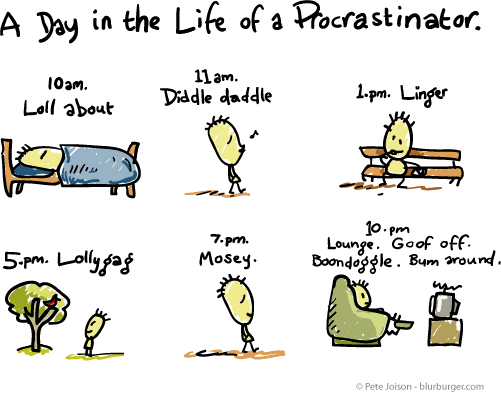 I am facing my own procrastination - again. This is nothing new. I am a HUGE procrastinator, I always think oh I have plenty of time - but I wait until the last minute anyway. I am running out of time to pack. I have a lot packed, but the more I pack the more I find to pack. Is this the way it always is?
I went to the doctor yesterday and got back on my ADHD meds. It is nice to be able to focus and get stuff done! I packed the kitchen today. All in one day, all in a few hours!! It was awesome!!!!
I also have some pretty good news last night. I have figured a way around my financial issues and I am going to get to go to school this semester! I am so excited! I really wanted to go back to school. I miss it so much. Now that I have my ADHD meds back there is nothing to hold me back! I will register next week. I am happy :)
So 5 days until moving day when our lives change forever. I am looking forward to it - but I am scared to death!!