I have been out of the loop for a few weeks now. Nothing major happened - well nothing tragic anyway. I have been cleaning, working (more on this in a bit), and getting ready for the move and school. I would like to thank those that have emailed to check on me. I feel truly loved :)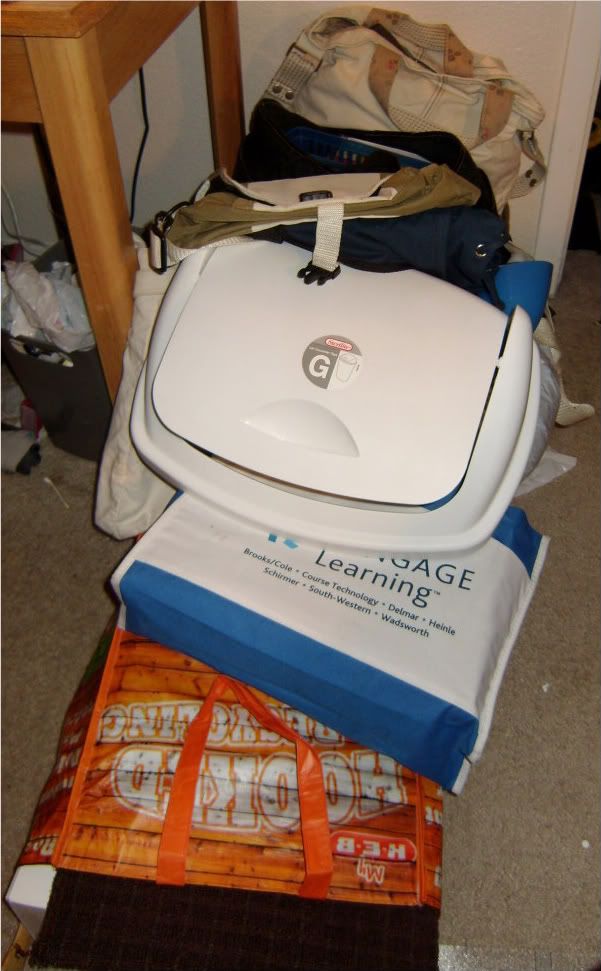 I have been cleaning and purging. When we move we are losing precious closet space, that means
we
I need to get rid of some of
our
my crap. I have a huge pile ready to donate. I am so proud of myself for getting rid of stuff. You have NO idea!
I am still unemployed. Planning on staying that way for a while, however, I still have a conference in New Orleans the first week of June that I need to prepare for. I have been working with my partner on our presentation. I am also helping my mother organize her house so that has taken some of my time as well.
We went and signed our lease in Aggieland! While we were there I also enrolled at Blinn College. I didn't get to register, but I will on June 10th. I am really excited and nervous. I am not sure if I am more excited or more nervous - but I know I am both.
I also got my baby bird back from my mom. I gave him to mom because between us working and going to school we were never home to give him the attention he needed. But now I am unemployed and when I do go back to school I will only be away from the house a few hours a day. I missed him horribly and felt I needed something more than Boyfriend to nurture.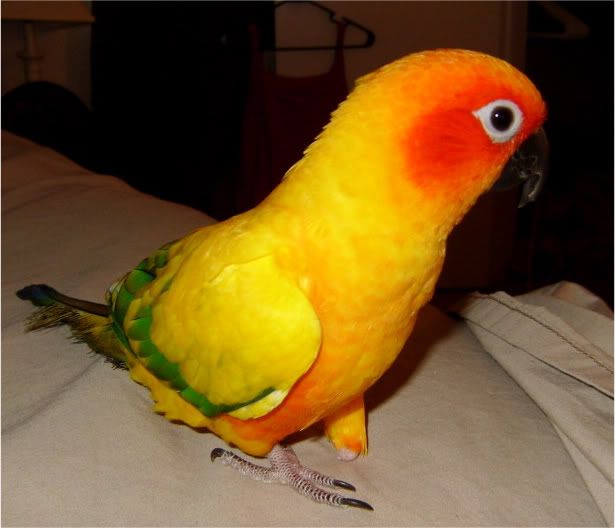 My bird is a 3 year old sun conure named Maui. He is adorable and very smart - sometimes too smart. He only has one foot because he got a string tied around his foot that cut off the circulation. The vet couldn't save it, even though we tried, and he had to have it amputated. It doesn't seem to phase him though. He runs, climbs, and plays like it was never there. Maui can say "peek-a-boo" (which sounds like peeboo), "fruit", "bath", "come on" and off course "SQUAWK" he is a very loud bird!! I am working on training him to use his inside voice. I will keep you posted.
So that is what is going on... nothing tragic. I am feeling better, the new meds seem to be working a bit better than the old ones. I will be more on top of the blog. I get so distracted - GO ADD!
Thanks again for all the emails :)